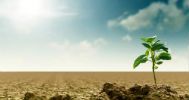 The Statistics and Studies Service from the SPTO have recently published a new report for the 2005-2016 period.

Read more
Another one for our collection. Twenty-two is now the number of technology alerts available at our technology watch services catalogue.
Read more
Our meetings with the others arise from the conviction that the SPTO will accomplish their function better if their staff is able to know better those subjects for whom they work.
Read more