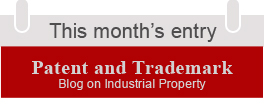 Tennis and Industrial Property

Cooperation is key in the fight against counterfeiting

As in previous years, the Spanish Ministry of Industry, Energy and Tourism, through the SPTO and ANDEMA, organised the events of World Anti-Counterfeiting Day...

Collaboration between SPTO and the FIPSE-ITEMAS Network

The SPTO and the Foundation for Innovation and Prospecting in Health in Spain (FIPSE) have recently signed an agreement for collaboration...
Protecting plant varieties, seen from all angles

On 11 June, the Spanish Patent and Trademark Office (SPTO) and the Spanish Office for Plant Varieties (OEVV), in collaboration with...