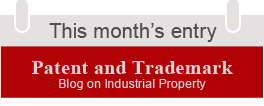 Gustave Eiffel in Spain: his Bridges and his Patents


EPOPIC comes to Madrid

EPOPIC, the Patent Information Conference of the European Patent Office, is to be held this year in Madrid from 8 to 10 November. Organised in collaboration with the SPTO...

Measures by the SPTO to warn against fraudulent requests for payment

Industrial Property applicants and agents have been receiving fraudulent letters and e-mails requesting payment of fees for services related to Patents, Utility Models...

New educational material from SPTO to create awareness in the fight against counterfeiting

To celebrate World Anti-Counterfeiting Day, the SPTO and the Association for the Defence of Trademarks ANDEMA have drawn up...

Tribute to Professor Carlos Fernández-Nóvoa

On 10 May, a tribute was paid to Professor Carlos Fernández-Nóvoa on the premises of the SPTO in Madrid in the presence of former students and colleagues...