LUDUS OPERATION balance against counterfeit toys
It is the first large-scale organized operation aimed at the sale of counterfeit toys. About 5 million counterfeit toys have been seized as a result of Operation LUDUS organized by Europol with the support of the European Anti-Fraud Office (OLAF) and the European Union Intellectual Property Office (EUIPO).
Police and customs authorities around the world are warning the public of the danger posed by fake toys after they were seized worth more than 16 million euros during the last Christmas holiday period.
More than 4,700 inspections were carried out in 24 countries between October 19, 2020 and January 31, 2021 to detect the illegal shipment and storage of counterfeit toys. So far, 11 scammers have been arrested and investigations are underway in several countries to dismantle criminal networks that put children's safety at risk.
The result of the operation is summarized in the following key points:
About 5 million toys seized with a total value of more than 16 million euros;
4,768 inspections carried out;
44,127 samples analyzed in laboratories;
125 open court cases;
11 people arrested so far.
22 countries of the European Union have participated in this operation in addition to Iceland, Norway, Switzerland, the United Kingdom and the United States.
Fake toys that put children's safety at risk.
Among the most seized items are toy cars, board games and dolls that are advertised on children's television programs.
The confiscated pieces were almost exact copies of the real products and were extremely difficult to distinguish. However, in almost all cases, the seized toys posed a serious risk to children's health. These counterfeit toys had not been subjected to the rigorous safety tests required by law and had no warnings or advice on the packaging.
Examples include 2,800 dolls seized in Italy and 8,000 toy cars seized in Belgium that posed a choking hazard, more than 5,000 plastic toys seized in Spain that contained a toxic chemical that could harm children's health, and various other electronic devices seized in various countries that exceeded legal decibel limits for toys that could permanently damage a child's hearing. A total of 1,175 toys intended for babies were also seized in Romania after not including essential information on the packaging to prevent a child from being injured, such as an age label, instructions for use and a list of the materials they contain.
Operation LUDUS proves once again that criminals seize every opportunity for profit. During the festive period, criminals take advantage of the increased demand for certain toys by selling dangerous toys to unsuspecting buyers. Thanks to Operation LUDUS, millions of toys have been successfully removed from circulation that were not only unsafe, but also from legitimate brands.
Europol and its partners urge consumers to resist cheap offers that seem too good to be true. It's just not worth the risk.
What to look for to buy a toy?
The authorities recommend the consumer to check if the toy has the CE marking in sight, necessary for its sale.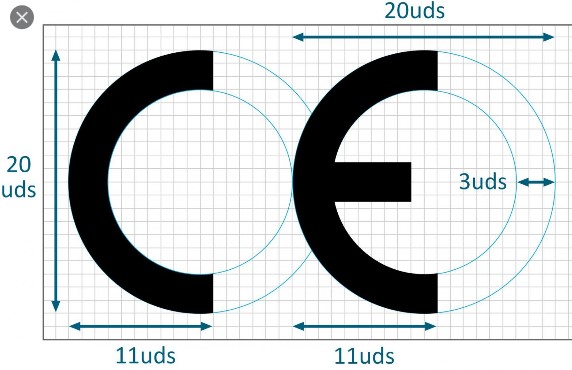 The CE mark (also often the "European Conformance") is a European mark for certain industrial groups or products, including toys.
On the contrary, the CHINA EXPORT CE MARK only indicates that the product has been manufactured in China. The acronyms of the "China Export mark" are closer than those of the CE Mark.
Other aspects to take into account will be the manufacturer's recommendations on the child's age and ability to function naturally while using the toy.
These items if they are counterfeit carry a high risk to the health and safety of children. Counterfeits, by not complying with safety regulations, may be made of toxic materials or parts not indicated for the age for which the toy is intended. It is recommended to buy these objects in trusted stores.
SOURCE: EUROPOL, CIVIL GUARD TAX SERVICE